'Farming' Dating Sites*
Along with Farming Passions (the site you are on now), the sites listed below all focus on connecting single farmers with others who farm for a living. The sites listed below range from those focused on 'Farmer Dating' to others focused on 'Farming Chat', as a precursor to dating. The primary goal is to connect single farmers though. Each site, regardless of the company running it, shares many of the same characteristics as many of the other sites. So, if you are looking for a great dating site focused on single farmers, then there are MANY here to choose from, so check them out and find the one that seems like the best fit for you.
AD

Farmers Dating Site
Start searching 1000's of Farmers in your area today!
"Farmers Dating Sites is your Resource for Meeting Farmers, Rural Singles, and Country Girls and Guys! Find Real Single Farmers Who are Looking for Love. If You're a Farmer or Love the Farming Lifestyle, You'll be Right at Home at Farmers Dating Site!"

Farmer Chat City
"Chat with Farming Men and Women at Farmer Chat City!"
"Are you interested in finding a farmer to share love and companionship with? Someone you can live your life with and share your daily goings-on with? You might wake up before the dawn each day and finish late, but you do it together as a team. If this type of simple good living sounds like something you'd enjoy, then you need to become a member of Farmer Chat City."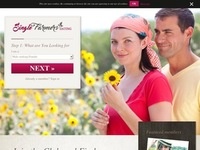 Single Farmers Dating
Join And Find Plenty of Single Farmers Dating!
If you are a farmer, or you understand a farmer's lifestyle, then Single Farmers Dating may be the site for you. If fresh air and hard work on a farm is your idea of really living life, as opposed to sitting in a cubicle in the city all day, then this is the site for you. Meet real farmers interested in real relationships!

Gay Farmer Dating
Find a Gay Farmer and Meet Up For Fun Tonight!
There is something sexy about a man who makes his living by farming, or at least for many guys that is the case. If you are a gay farmer or you are into gay farmers, then Gay Farmer Dating is the site for you!

Dating Ranch
"For Those Who Love Country Life"
The Dating Ranch is an online dating site built specifically for country folk, whether they are farmers, cowboys, cowgirls, outdoor lovers or animal lovers? This site is for country singles who are genuine and fun. If you love living in the country and you are looking for something serious, this is the site.!


Mullet On The Go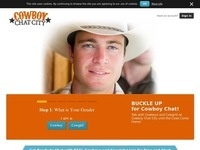 Cowboy Chat City
"Buckle Up for Cowboy Chat!"
"Talk with Cowboys and Cowgirls at Cowboy Chat City until the Cows Come Home!"
AD

Online Country Dating
"Country Folks Await You at Online Country Dating"
Country people are known to be more easy going, less stressed out in general and more in tune with their local community, so join Online Country Dating and kick back with fellow country lovers looking for friendship, romance and dating.

Real Country Singles
"Does Your Love Life Need Fixin'?"
Meet genuine country singles who share your passions & interests! Whether it's a girl who can pull off a pair of boots, or a man who can line dance, find your date today!

Cowgirl Chat City
Meet Cowgirls Today!
"The Cowgirls at Cowgirl Chat City Work Hard And Play Even Harder"
Country-Loving UK
"Find Love In The Country"
Some people are meant for city living, while others enjoy the country. While there are pros and cons to both, Country-Loving has been designed to connect fellow country lovers. If you are looking for others who choose the country over the city, then this is the site for you.
Western Match
"Country Folks Await You at Online Country Dating"
"The Number One Cowboy Cowgirl dating app site for rural and country singles to meet and video chat with other like minded people."
Farmers Only
"Single in the Country?"
Farmers Only is one of the first farmer focused online dating sites and as such, it is one of the largest. If you are a farmer looking to date, or you are interested in dating a farmer, then this is the site for you.
AD
*Sites listed on this page are a combination of ads, affiliate related Sites and general non-partnership related sites that match the theme of Farming Passions.